Jobs
1. There was a broken pipe at the foundation. The whole job took about 8 hrs. The depth was 5 ft. At the end the whole yard was clean.


2. New drinking fountain with filtration station for one famous Theater in Chicago.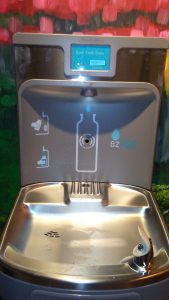 3. Old house in Chicago, all the plumbing was in bad shape, few improvements have been made. Because the sump pump flood the kitchen cabinet, the customer cut the wall and founded that above the galvanize tee was a gap about 1/2″ and he decided to call a plumber. And we fixed it!